Description
The dry & dirty high hold hair clay (2.8 fl. oz./85 ml) provides thickness and texture. If you're going for a casual or messy matte style, this is the one for you. Bonus: It's packed with a mix of nourishing ingredients. 
✓ High Hold
✓ No Shine
✓ Adds Texture
✓ Boosts volume
✓ Argan Oil
✓ Charcoal Powder
Description
Ingredients
Argan Oil Argan oil has been used for centuries for the care of skin, hair, and nails. It helps to soften, strengthen, moisturize and protect. The organic oil is rich in vitamin E, linoleic acid (an omega-6 essential fatty acid) as well as natural antioxidants that add anti-free radical properties and hence anti-aging properties.
Charcoal Powder The charcoal comes from sustainable wood plantations. It absorbs toxins, impurities, and other harmful substances and helps to clean the skin and get rid of contamination from skin pores. Excellent for oily and acne-prone skin.
Carnauba wax (Copernicia Cerifera Cera) Carnauba wax is extracted from the leaves of the carnauba palm, Copernicia cerifera, a tropical palm tree that grows wildly in northern Brazil. Carnauba wax gives increased temperature stability to the product and has water-repellent, protecting and slightly film-forming properties. It prevents hair wax from feeling sticky and leaves it with a dry effect, providing the hair with a natural shine.
Beeswax (Cera Alba) Beeswax is the purified wax from the honeycomb of the bee, Apis. It's a natural wax that consists of a mixture of plant wax, pollen and secretion which the bees themselves produce. It isn't absorbed by the skin but protects by forming a coherent skin on the hair. It's a very durable wax that is especially used in solid products where it adds texture.
Kaolin A naturally occurring hydrous aluminum silicate, which is part of the clay family. Used in formulations where a matte look and a cleansing effect are desired.
Premium T-shirts from T.Albrechtson
Level up your everyday wardrobe with premium T-shirts from Copenhagen based T.Albrechtson. Classic Slim-fit tees in soft organic cotton with round neck, regular length, and a straight hem.
Available in 7 timeless colors.
Size: The model is 188cm /6'1" and wears a size large
Find all our t-shirts here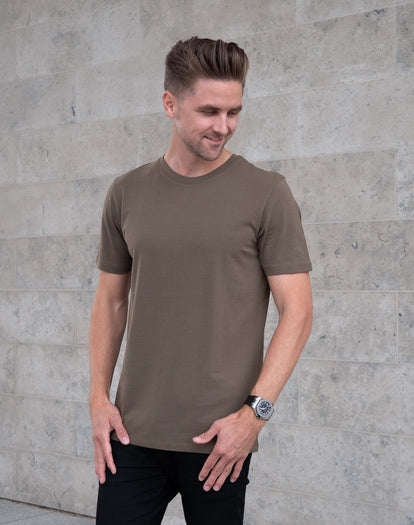 Premium T-shirts from T.Albrechtson
Relaxed summervibes in seasonal colors.
Size: The model is 188cm /6'1" and wears a size medium.
Find all our t-shirts here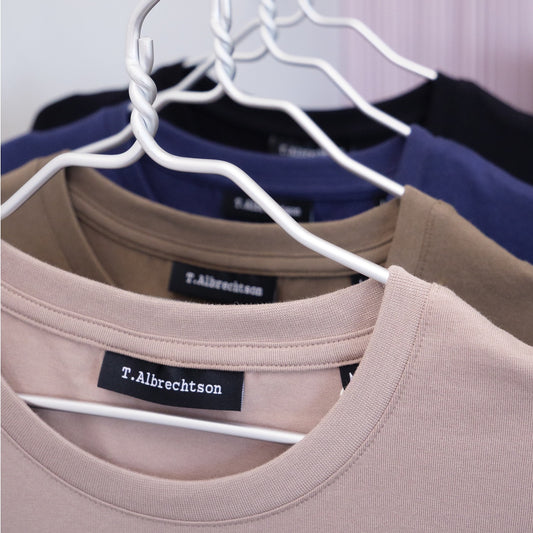 Product Review
I love this one
Please sell it all year around. One of the best Clay I have used and cheap as well !